'floor music & podorythmie'
---
With L'OCELLE MARE + SOURDURE + JULIEN DESPREZ + PERRINE BOUREL
Wanna tap your foot? Join a futuristic ballroom dance, intoxicate yourself on bizarro jigs, careen beneath the stroboscopes, or infiltrate a witch doctor's trance?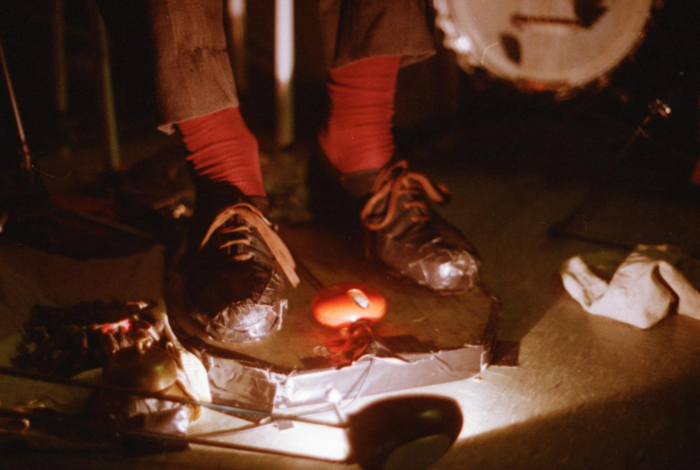 Thomas Bonvalet's solo project was initially focused on the classical guitar, taking short, dynamic and abrupt forms and being limited exclusively to the acoustic possibilities of the instrument . A radical posture constantly threatened to reach an impasse, being forced to metamorphose and move. The instrument thus became less and less identifiable, absorbing and deviating from their use the sound objects present in the margins (metronomes, tuning forks, etc.), integrating the breath and the sounds resulting from the first instrumental gesture, fragmenting itself and trying to make a new fleeting figure appear. Amplification also gradually took on an essential role in this new instrumentarium/organism. However, there remains the same underlying voice and great consideration for detail, tension and possible points of emergence.
LINE-UP
Thomas Bonvalet : instrumentarium : six-string bass banjo, mechanical metronome, tuning forks, claves, foot and hand clappers, mini-amplifiers, amplifiers, subwoofer, microphones, small mixer, bells, mouth organ fragments, concertina, componiums, "stringin it", audio ducker, drumhead, spring motors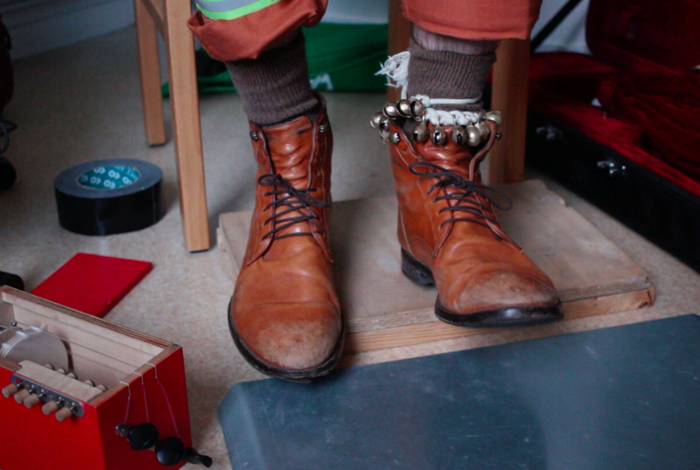 A multi-layered architecture, Sourdure's hybrid instrumentarium rests on four poles: the voice that "carries", the violin that "pulls", the electronics that "surround" and the podorythmics (rhythms beaten on the feet) that "move" the whole in a hypnotic movement. A biscornuous sound fiction, a song with polysemic potential, in French or in Occitan, each track is an autonomous enclave with its own emotional microclimate.
LINE-UP
Ernest Bergez : voice, violin, feet, modular synthesizer, audio processing, sampler, hurgy toy.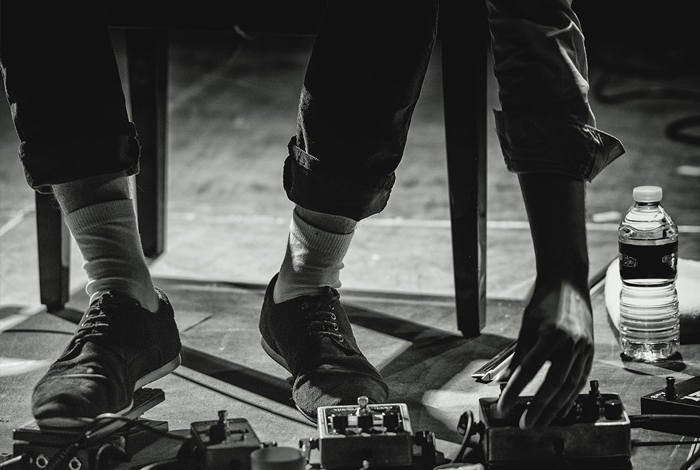 When you only hear it without seeing it, it's not easy to say that Julien Desprez plays electric guitar. This young French musician plays with a salutary spontaneity and many internal and external modifications on his instrument. Playing with his microphones, transforming the sound with pedals; it seems like his hands are tap-dancing on the chords. His live tracks sound like cut-up sounds, close to the so-called glitch music; reminding us of the Quebec techno producer Akufen alias Marc Leclair, with whom he shares the taste of jolting: his body almost dances when he plays and the relationship he has with his guitar can evoke the actions of a magician who would have hypnotised a tiger trainer.
LINE-UP
Julien Desprez : guitar, effects pedals, lights, installation
* Production : La Muse en Circuit – Centre national de création musicale.
Co-production : Collectif Coax— Compagnie Nationale, La Dynamo de Banlieues Bleues
• PERRINE BOUREL (fr)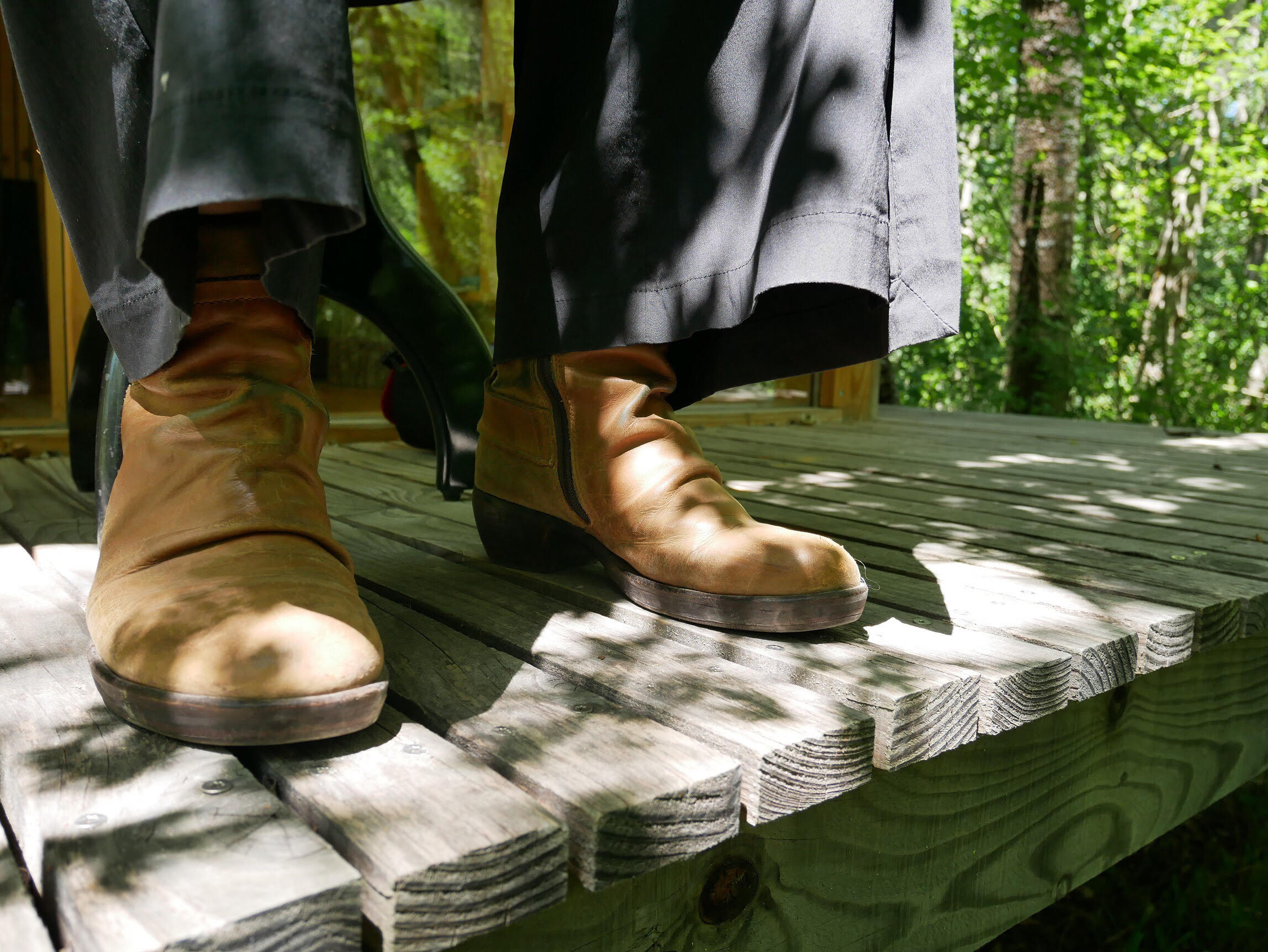 Perrine is a fiddler. She has followed a singular violin teaching with traditional Irish musicians and has studied the music of the fiddlers of the Southern Alps and the Dauphiné with a fiddler farmer in the Lure mountains (Jabron valley). Far from the academicism of violin practice, her research questions the intersections of traditional and contemporary experimental music. For her solo 'pedestrian harmony', Perrine Bourel seeks to amplify, dissect, and shift her foot tapping which carries the dance music she has been exploring for twenty years.
LINE-UP
Perrine Bourel: feet, violin, 5-string banjo, voice
Past shows
Click on "date", "artist", "city" or "venue" to change the list display
DateArtist(s)CityVenue
10/04/2021SourdureArgenteuil (95)La Cave Argenteuil, Pass-Murailles 'Musique au Sol & Podorythmie' (ANNULÉ)