'o mediterranean current'
---
4 artists to choose from : MATT ELLIOTT / BORJA FLAMES / LUCAS RAVINALE & LOUP UBERTO / JERUSALEM IN MY HEART
Travel through the Balkans aboard Matt Elliot's Latin vocals and guitar; get a taste of northern Italian rootsiness with the a cappella and percussion of Lucas Ravinale & Loup Uberto's fiery duo; learn Spanish like a native with the venomous madrigals and shamanic breath of Borja Flames; throw whatever's left into the fire of Jerusalem in My Heart's Arabic-style melisma and incantations. 
---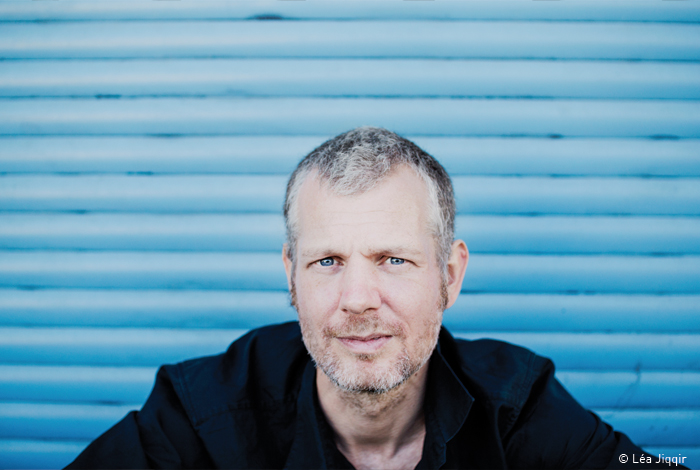 Since he decided to write under his own name, temporarily abandoning the pseudonym of The Third Eye Foundation under which he made his name on the English drum & bass scene, Matt Elliott has never stopped developing his universe, experimenting, evolving, each album representing a further step towards grace and pure emotion. In seven albums, Matt has proved that he possesses an extremely strong personality, an exacerbated sensitivity and an ability to transmit the thrill that definitively moves the listener's soul, managing to make light and shadow cohabit within the same track.
LINE-UP
Matt Elliott : voice, guitar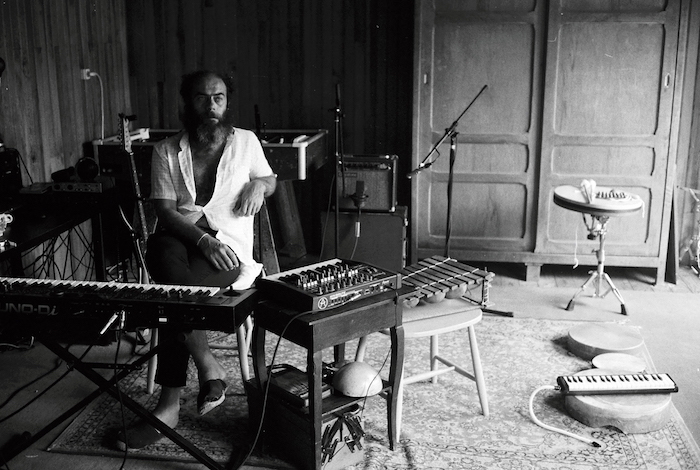 Borja Flames is one of those characters whose legends are made without forcing legends: a Spaniard exiled in Paris, he tried his hand at garage and then improvised, experimental or post-comeladian music, tried his hand at music for dance and theatre (…). A hullabaloo of ritornello torves, synthetic madrigals, all in skidding patterns of clear guitars, percussions at the crossroads of the village rhythm and the skilful arrangement, incongruous sound events, poetry (in Spanish) cut out with a chisel, between oracle words drunk with red wine and haikus considered as spinning tops, it is indeed a swirling music that we are talking about here, clearly aiming at trance, dizziness, despite the great softness of the gesture.
LINE-UP
Borja Flames : voice, guitar, kalimba, keyboard
Marion Cousin : voice, keyboard, percussion
Paul Loiseau : percussions, electronic drums
Rachel Langlais : keyboards, vocals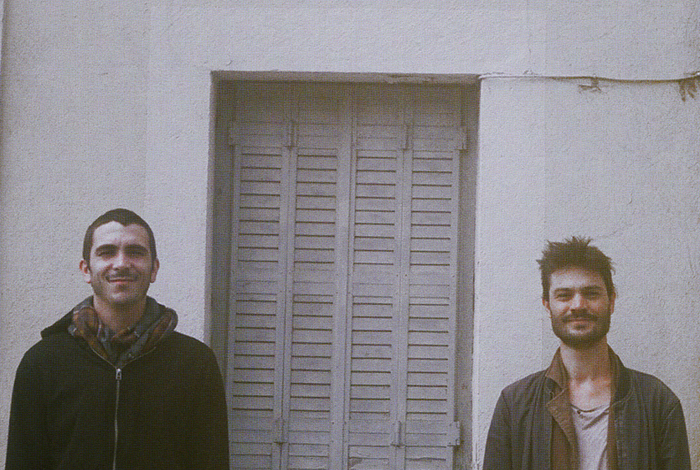 " It's been a long time since we thought about a set we could build with this habit : to sit around a table after the concert and play our songs and percussions frugally, like a bunch of grandmas at the end of a meal. We've been hunting some songs from north Italy, some old languages, and we hope this will begin a dance. "
Lucas Ravinale and Loup Uberto pick up field-workers polyphony. North-Italian repertoire (Bergamo, Po valley, Piemonte, Venezia), traditionally sing "a capella" by a group of women, here delivered by a song-and-percussions duo. Pandeiros, tamburelli, fanfare-drums and old circuit bended radio-transistors bring up a strange trance with songs from partisans, pacified militaries and playful peasants.
LINE-UP
Lucas Ravinale : voice, percussion
Loup Uberto : voice, percussion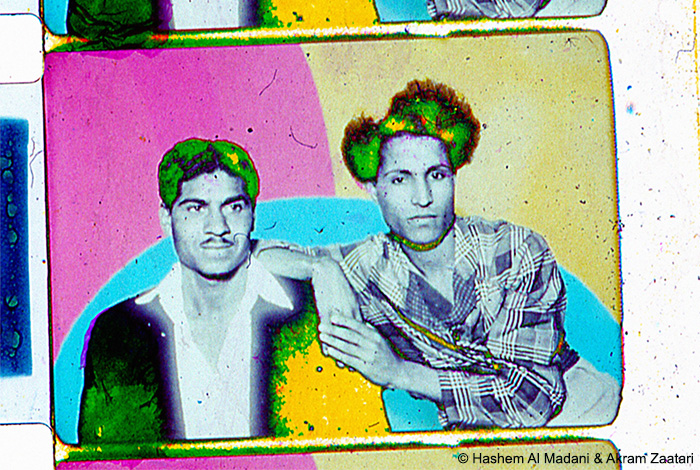 Jerusalem In My Heart (JIMH) has been a live audio-visual happening since 2005, with Montréal-based producer and musician Radwan Ghazi Moumneh at its core. Moumneh is a Lebanese national who has spent a large part of his adult life in Canada and has been a fixture of the Montréal independent music community from his early days as guitarist in various notable 90s bands to his tireless activity as a sound engineer and producer over the last decade. Moumneh is also active in the Beirut and Lebanese experimental music scenes, where he spends a few months every year.
The 16 mm looped projections are an integral part of JIMH's artistic identity. JIMH's recorded music pays homage to the raw and distorted sounds of the audio cassette, a pillar of Arab musical culture, against a background of contemporary electronic music. Moumneh's deeply expressive lyrics reveal his socio-political commitment, and are also imbued with emotion and ardent nostalgia.
LINE-UP
Radwan Ghazi : voice, modular, synths, bouzouki
Erin Weisgerber : visuals (analog 16 mm films)