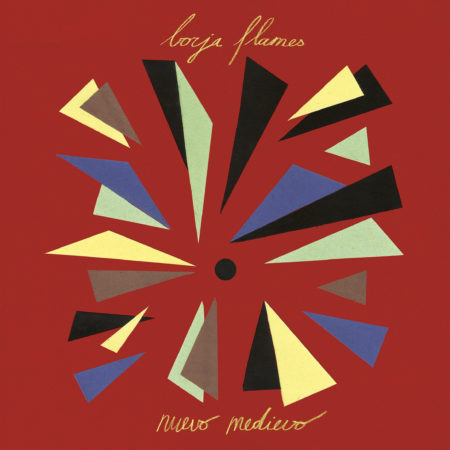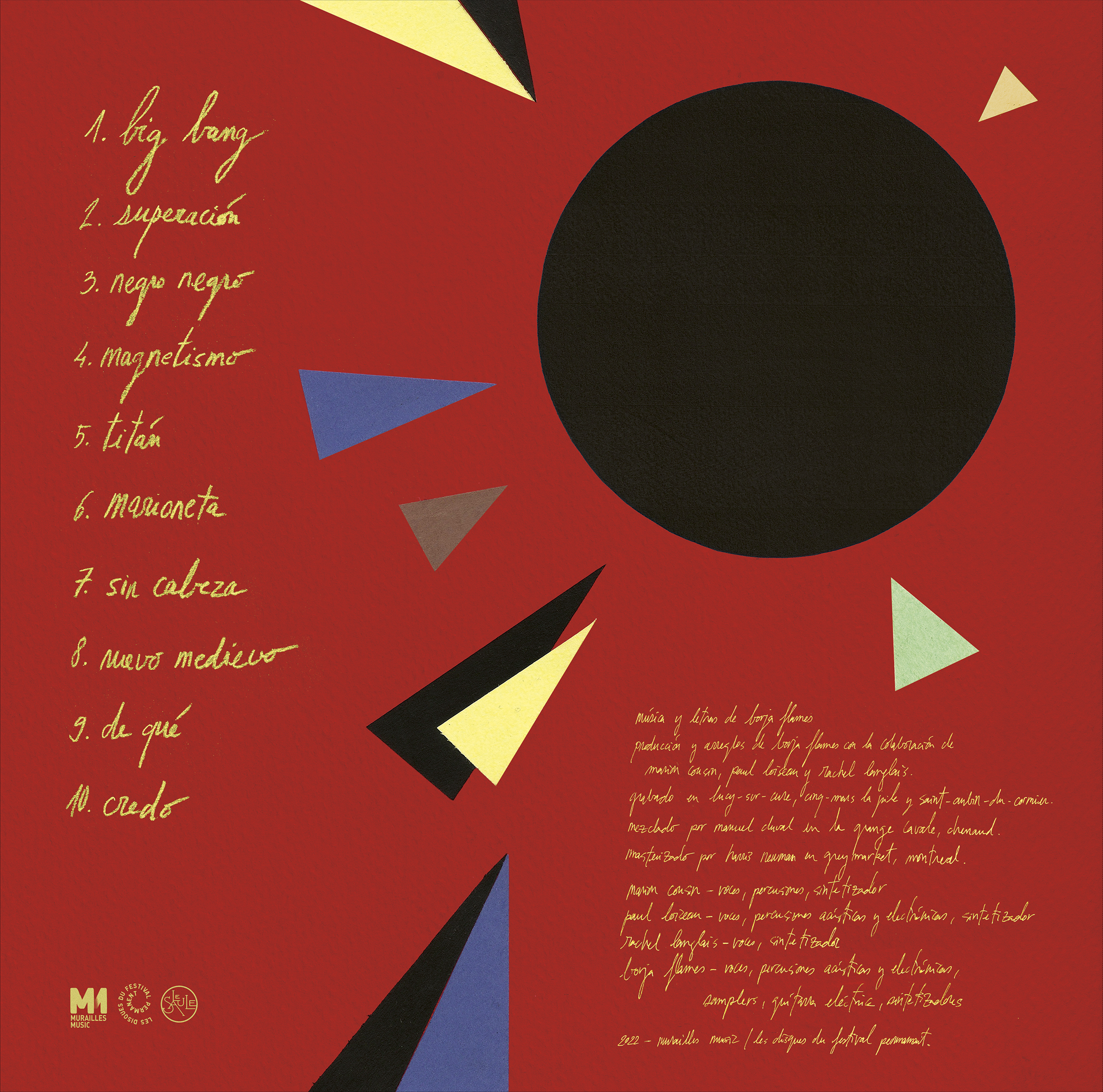 Buy
---
TRACKLISTING
Big bang

Superación

Negro negro

Magnetismo

Titán

Marioneta

Sin cabeza

Nuevo medievo

De qué

Credo
---
PRESS
France Inter

"Une musique qui semble tourner dans sa tête, tournée vers l'intérieur. Borja Flames fait penser à ces inventeurs et ces visionnaires de l'introversion en musique comme Robert Wyatt ou Andrea Laszlo De Simone." Michka Assayas ('Very Good Trip')

Froggy's Delight

"Il y a quelque chose d'hypnotique dans cette musique, une douceur étrange où tout semble tourner : les rythmes, les mélodies, les points de tensions. Les pieds dansant, le corps élastique, la tête dans les nuages. Borja Flames est l'artisan d'une musique légère faite avec exigence ou une musique exigeante faite avec légèreté. Un grand disque de songwriting. Un disque magistral."

Magic RPM

« Comme la danse d'un homme ivre, qui chavire mais garde le cap. Et qui pulse encore mieux quand il accélère. On avance bercés dans un rêve cotonneux synthwave, une épopée hallucinée à la fois post-punk et disco pop. »

Télérama

"Les surprises émaillent de 'Nuevo medievo', titre qui suggère l'avènement d'un nouveau Moyen Âge dont les Gafa seraient les seigneurs féodaux. Les chansons tanguent entre acoustique et électronique, avec instruments détournés, guitares aigrelettes, synthétiseurs clinquants, rythmes boiteux, inspirations post-punk du début des années 1980, polyphonies avec sa complice Marion Cousin."
Borja Flames
Nuevo Medievo
MM030
Release date: 05/06/2022
Borja Flames – 'Nuevo Medievo'
Out 2022, May 6th on labels Murailles Music and Les Disques du Festival Permanent.
Music & Lyrics by Borja Flames.
Produced and arranged by Borja Flames with the collaboration of Marion Cousin, Paul Loiseau and Rachel Langlais.
Recorded in Lucy-sur-Cure, Cinq-Mars La Pile and Saint-Aubin du Cormier (France).
Mix by Manuel Duval at Grange Cavale (Chenaud, France).
Mastering by Harris Newman at Grey Market (Montréal, Canada).
LINE-UP :
Rachel Langlais : synths, vocals
Marion Cousin : synths, vocals, percussions
Paul Loiseau : acoustic and electronic percussions, vocals, synths
Borja Flames : vocals, guitar, synths, acoustic and electronic percussions, samples
---
LINKS
---