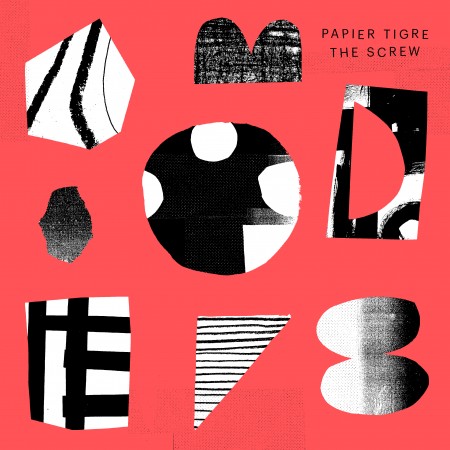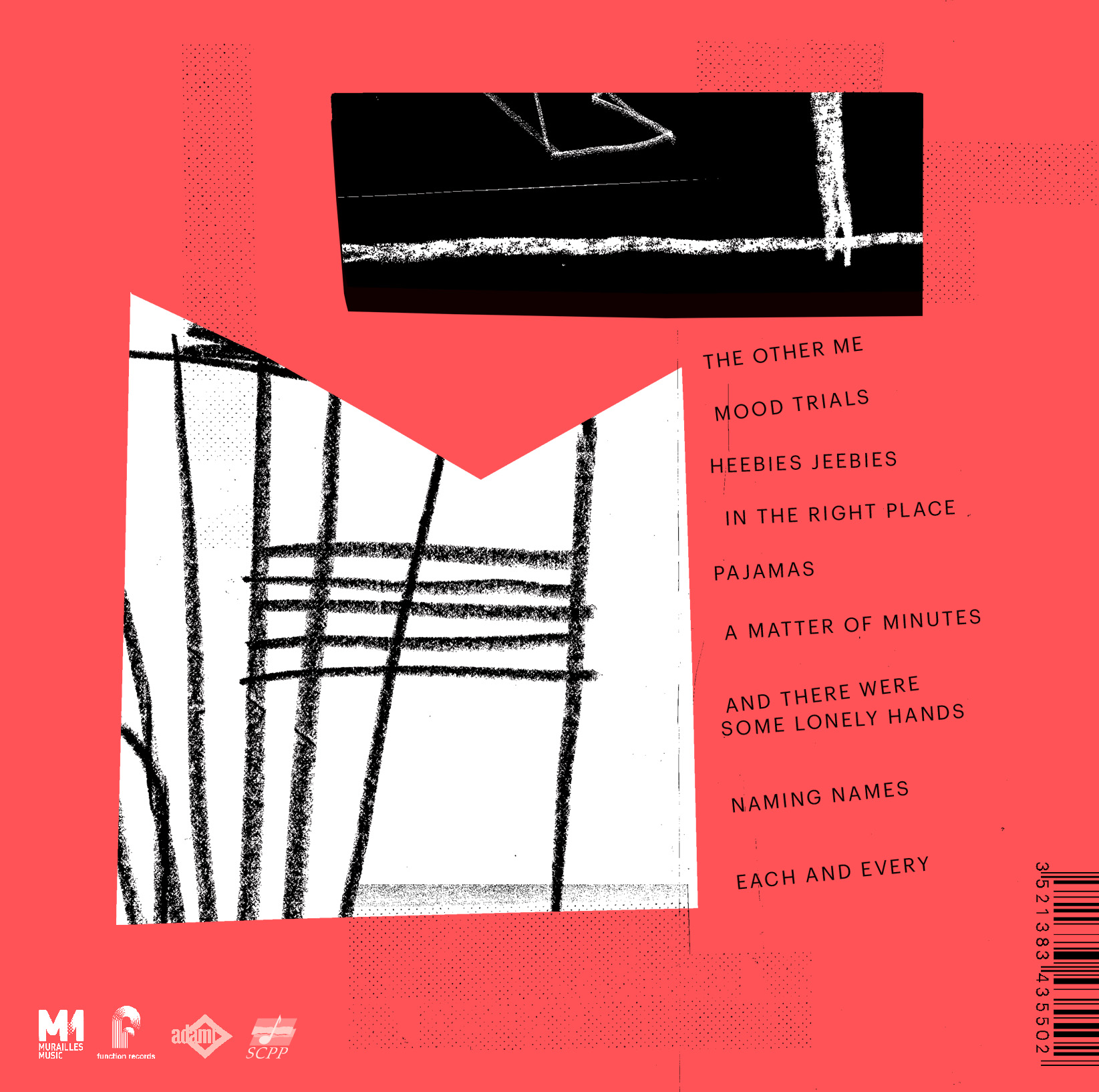 Buy
---
TRACKLISTING
The Other Me

Mood Trials

Heebie Jeebies

In The Right Place

Pajamas

Matter Of Minutes

And There Were Some Lonely Hands

Naming Names

Each And Every
---
PRESS
Les Inrocks

« Toujours dans la veine rockcore, ils ont apporté une finesse d'écriture et une ouverture qui va encore forcer le respect en France ou à l'étranger où ils ont une grosse cote, Europe, Asie, Amérique… ».

GONZAÏ

"Trois Frenchies, dix ans de boucan, zéro compromis. (…) The Screw, en plus de karcheriser les oreilles, allume des feux sous la peau et dans l'oreille interne. (…) Quand des Français arrivent à réinventer le power trio, on lève l'auriculaire et l'index très fort, on se tape la tête contre les murs pour évacuer tout ce qu'Adblock n'arrive pas à filtrer et on hurle en mettant des coups de latte au chat. Je sais, c'est moche. Mais je préfère les tigres."

THE DRONE

"Papier Tigre est l'un des tout meilleurs groupes de France, et ça se vérifie à chaque concert que le trio donne, à chaque disque qu'il sort, peu importe qu'il soit un peu moins bon ou deux fois meilleur que le précédent. On vous signale tout de même que 'The Screw', dont on adore le titre parce qu'il nous fait penser à des gros mots autant qu'à la plus belle œuvre littéraire avec des fantômes dedans de tous les temps, est le plus fun, le plus simiesque et le plus complexe des albums du groupe parus à ce jour, et qu'il est absolument, résolument excellent."

SWQW

"Ces compositions slaloment, accélèrent, pilent, tournent au frein à main, foncent dans le noir tous feux éteints, engueulent par la fenêtre ceux qui traversent devant son nez, bousculent les flemmards, roulent au pas sur les grands axes juste pour le plaisir simple de créer un bouchon, franchissent les lignes blanches, te font les yeux doux au feu rouge avant de te faire mordre la poussière..."

NOISEY - VICE

"Papier Tigre nous pilonne le cortex depuis 10 ans et il n'y aucune raison que ça s'arrête. (…) The Screw pousse un peu plus loin les limites de leur afro-math-rock."

PARIS NORMANDIE

"Un style sans frontière, tantôt classé post-punk, tantôt (dé)rangé au rayon power-pop. Une chose est sûre, Papier Tigre envoie du lourd une fois les guitares agrippées."

THE SKINNY (UK)

{:en}"It seems a shame to tie it down to mere genre: 'excellent' does the job just as well."{:}

GOLD FLAKE PAINT (UK)

{:en}"Ten years into their career, France's deafening Papier Tigre have grown from an artfully-raucous prospect into bona fide brilliance. The evidence is all here on new track 'Mood Trials', a thrilling collision of sinewy noise and twitching hypertension. Ferocious and enthralling from the first note to the last, it's a downright delicious taster for their forthcoming album The Screw. (...) Believe us when we say you need this in your life."{:}

GET INTO THIS (UK)

{:en}"Experimental Papier Tigre, finally, show a decade's worth of experience on the lurching, scratching maze that is 'Heebie Jeebies'. A manic collage of riffs, each twist in the tale is as enthralling as the last, and trust me, there's a lot of them."{:}
Papier Tigre
The Screw
MM014
Release date: 04/29/2016
Ten years after they started from scratch, Papier Tigre have built a solid name for themselves with three albums 'Papier Tigre' (2007), 'The Beginning And End Of Now' (2008), 'Recreation' (2012) and over 500 shows in more than 25 countries over 3 continents, with the three-piece appearing at ATP amongst other festivals.
Their music is firmly entrenched in the tradition of inventive and challenging rock music (think Minutemen, This Heat). They are constantly pushing the limits of their unusual line-up (drums, two guitars, vocals, percussion) when they are not playing with 'La Colonie de Vacances' and numerous other projects (Room 204, The patriotic sunday, Al Von Stramm, Seilman Bellinsky).
On their new album 'The Screw', the band has matured into devastatingly efficient unit, with instruments and ideas bouncing off each other in and audible culture of creativity. The nine songs are an impressive account of Papier Tigre's ability to balance different atmospheres, original rhythmic patterns, minimalist melodic lines and distinctive vocal hooks. They understand that a song being intelligent and complex need not exclude it from having a raw, danceable energy.
If you have heard them before, the band you will come back to is now a cacophonous tour de force: wilder, avidly literate; fiercely melodic, yet eagerly restrained. If you haven't heard them, here's your chance. They probably will be the best thing you've ever heard!
Éric Pasquereau : voice, guitar
Arthur de La Grandière: guitar
Pierre-Antoine Parois : drums
Recorded by Patrice Guillerme at Corner Box (Rocheservière, France), January-February 2015
Mixed  by Patrice Guillerme & Papier Tigre
Mastered by Jason Ward at CMS( Chicago, USA), July-August 2015
Artwork and design by Atelier Bingo
© Murailles Music, 2016
---
LINKS
---