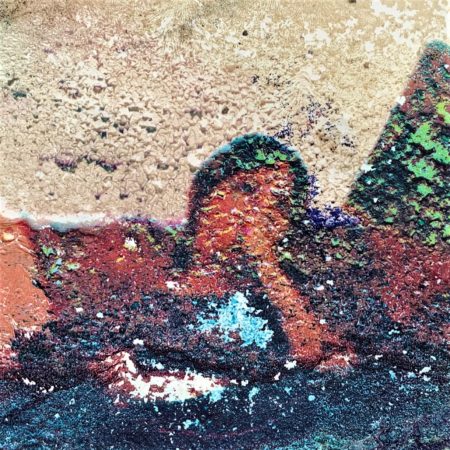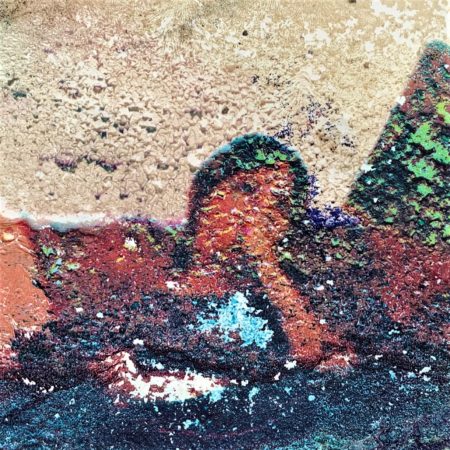 Buy
---
TRACKLISTING
Machination

Frost Broken Willow

Red Stain

Someone Else

Bells and Glass

Coursing River

Public Oblivion

Menace or Breath
---
PRESS
STNT

"Powerdove plonge en eau claire, d'un bleu cyan limpide parmi les poissons colorés ou les baleines à bosses, sur les traces de Hermann Melville car oui, Anne est dingue des baleines à bosse. Parmi les algues sinueuses et longilignes, au détour d'un massif végétal, on y trouve des pépites, 'machination', 'frost broken willow', 'public oblivion' mélodiques et sensibles. L'album est paisible, on visite en apnée, les silences y sont légions, mais des grincements et de puissants souffles caractéristiques du guitariste de Cheval De Frise peuvent apparaître et te faire ressentir l'air du (bon vieux) grand large ('red stain'). Le duo réussit à créer une subtile pop mélancolique décalée, matinale, ensoleillée et extrêmement dégingandée. On a peut-être perdu en rock en comparaison aux précédents disques mais on a gagné un Powerdove tout en atmosphère et en poésie."
Powerdove
Machination
MM027
Release date: 06/12/2021
Reconfigured as a French-American duo, Powerdove is releasing its fifth album and it's a dazzling balance of diaphanous melodies and explosive arrangements, at once poppy and in-your-face experimental. Conceived on the Aegean Sea, the staggeringly beautiful songs of 'Machination' suggest high-precision mechanisms that have been expertly tweaked to register the pulse of a hypersensitive and mineral form of songwriting.
Credits
Recorded, mixed and mastered at le Studio de la GrangeCavale by Manuel Duval, October and November 2019
Cover photo and layout by Thomas Bonvalet
All songs © Powerdove (ascap, sacem) 2020
℗ Murailles Music 2021
---
LINKS
---