Bio
La Tène collecte, écoute et sonde les mélodies et motifs populaires de territoires étendus, des montagnes et plaines des Alpes, du Jura jusqu'aux monts d'Auvergne, et de s'apercevoir de leurs rapports, leurs modifications dans l'espace et la durée. La musique traditionnelle est prise là comme un élément de composition à part entière, pour être décortiquée et contée autrement. Le parti pris chez La Tène n'est pas d'arranger ou réinventer une musique toujours vivante et en mouvement, mais de représenter autrement les motifs et les cadences en les tissant à la répétition et aux sons continus, l'électronique et la frénésie jusqu'à épuisement.
Cyril Bondi et D'incise sont des musiciens bien connus de la scène expérimentale suisse. Ils ont un catalogue impressionnant d'enregistrements que ce soit à travers différentes collaborations ou en solo. Cyril Bondi est également connu comme faisant partie du trio de post-jazz Plaistow. Ils jouent ensemble en duo sous le nom diatribes. Alexis Degrenier est un compositeur français, spécialiste des musique traditionnelle. Il joue dans l'ensemble Minisym centré sur la musique de Moondog.
Distribution :
Alexis Degrenier : vielle-à-roue
D'incise : harmonium, électroniques
Cyril Bondi : percussions
La Tène
collect, listen and probe folk melodies and motifs of large territo- ries, from the Jura to the mountains of Auvergne, weaving them to repetition and continuous sounds, electronics and frenzy until exhaustion. eir music, drones played with traditional and acoustic instruments is an invitation to the dance frantically, leading to euphoria or trance. Cyril Bondi and d'incise are well-known swiss experimental musicians. ey have a huge panel of collaborative and solo records. Cyril Bondi is also known for his playing in the jazz improv trio Plaistow. ey play together in Diatribes. Alexis Degrenier is a french composer, specialist in tranditionnal and slanted music. He plays in Ensemble Minisym that perform Moondog music.
Line up : Alexis Degrenier : hurdy gurdy D'incise : harmonium, electronics Cyril Bondi : percussions
Press
New Noise

"(...) la vielle d'Alexis Degrenier propose ici une procession transcendentale rythmée par les percussions mystiques, tout à la fois bruits de pas, battements de coeur et habillage cérémonial, de Cyril Bondi. Un chemin sans départ et sans arrivée, une marche vers soi où l'on s'oublie pourtant."

Le Temps (CH)

"Imaginez un bourdon médiéval revisité par La Monte Young ou Tony Conrad: c'est une dionysie syncrétique, une célébration du tournoiement absolument fiévreuse."
5640
Contact
Booking France : amaury.muraillesmusic[at]gmail.com
Promo: promo.muraillesmusic[at]gmail.com
Pro
Listen
'Danse de Vouerca'

Vouerca/Fahy (2016)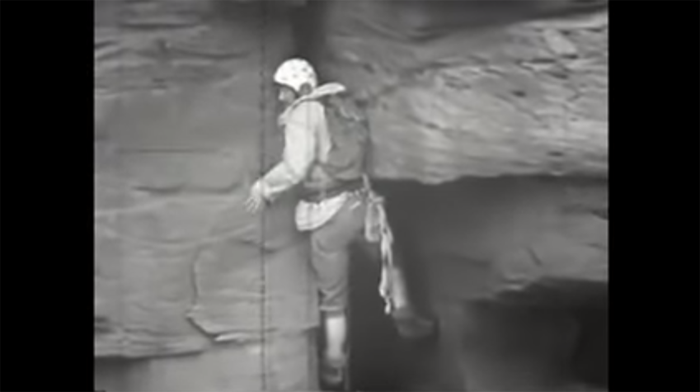 La Tardive (2017)
Discography
'Vouerca/Fahy'

three:four records

2016

LP
La Tène
ch/fr
Click on "date", "artist", "city" or "venue" to change the list display
| Date | City | Venue | With | Info | Event | Ticket | Edit |
| --- | --- | --- | --- | --- | --- | --- | --- |
| 14.07.2017 | Montreux | Jazz Festival Montreux, Château de Chillon | - | Info | Event | - | > |
| 29.06.2017 | Poitiers | Festival Bruisme #7, Petit Cabaret | - | Info | Event | - | > |
| 26.05.2017 | Chabeuil (26) | Festival Rencontre entre les mondes, Centre Culturel | - | Info | Event | - | > |
| 21.04.2017 | Metz | La BAM / Les Trinitaires / EPCC Metz en Scènes | Aquaserge | Info | Event | ticket | > |
| 31.03.2017 | Nantes | Festival Variations, le lieu unique | - | Info | - | - | > |
| 24.03.2017 | Montreuil | Festival Sonic Protest, La Marbrerie | Orgue Agnès, Golden Oriole | Info | Event | - | > |
| 23.03.2017 | Cherbourg | Le Point du Jour | - | - | - | - | > |
| 18.03.2017 | Niort | Festival Nouvelle(s) Scène(s) | - | Info | - | - | > |
| 29.01.2017 | Bienne | | - | - | - | - | > |
| 27.01.2017 | Lausanne | Théâtre 2.21 | - | Info | - | - | > |
| 26.01.2017 | Basel | Plattfon | - | Info | Event | - | > |
| 25.01.2017 | Düdingen | Bad Bonn | - | - | Event | - | > |
| 10.11.2016 | Bourges | Festival Bandits Mages, Théâtre Jacques Coeur | - | Info | Event | - | > |
| 06.11.2016 | Paris | Le Point Éphémère - Festival WorldStock #4, Fête Souterraine | Arlt et le duo Puech/Gourdon | Info | Event | - | > |
| 20.10.2016 | Bruxelles | Ateliers Claus | - | Info | - | - | > |
| 19.10.2016 | Reims | Hall de la Cartonnerie | - | Info | Event | - | > |
| 18.10.2016 | Lille | La Malterie | - | Info | - | - | > |
| 17.10.2016 | Tours | Le Grillon | - | Info | Event | - | > |
| 17.10.2016 | Tours | (tbc) | - | - | - | - | > |
| 16.10.2016 | Brest | Le P'tit Minou | - | Info | Event | - | > |
| 03.09.2016 | Rivières (81) | Festival Baignade Interdite, Piscine d'Aiguelèze | - | Info | Event | - | > |
| 28.08.2016 | Le Mans | Les siestes Teriaki (Parc) | - | - | - | - | > |
| 26.08.2016 | Genève | Les Bains des Pâquis | - | Info | - | - | > |