News
Bio
'Who Needs Who', le nouvel album de Dark Dark Dark, est un recueil de chansons élaborées et poignantes, qui voit le groupe innover, mettant en avant les qualités du quintet, qui a fait grandir la musique de la formation. Le dévouement du groupe à leur art s'est révélé être une épée à double tranchant…
Le premier single 'Tell me' de l'album insuffle un vent nouveau dans la pop d'avant-garde. Le ton est donné, la batterie et la basse propulsent le titre et la voix de Nona Marie Invie oscille entre désir passionné et espoir résigné, signe de sagesse.
La plupart des compositions de 'Who Needs Who' ont été écrites par Invie à Minneapolis, et arrangées par le groupe en tournée et à la Nouvelle-Orléans, où l'ingénieur avisé Tom Herbers les a rejoint pour l'enregistrement. Le résultat est aussi dynamique que leurs emplois du temps et les lieux où ils se réunissent pour travailler, tout autant que leur amitié. À certains égards, c'est une bénédiction que les choses se passent si facilement…
C'est un detail non négligeable que Nona et Marshall LaCount, co-fondateurs et producteurs de Dark Dark Dark, aient mis fin à leur relation de couple début 2011, avant une année riche en concerts. Dans 'Meet In The Dark', Nona chante,  » You want everything to stay the same, and then things change, but I'll never get tired of singing these songs, no I'll never get tired of singing these songs ». Malgré certaines tensions accrues, le groupe est resté patient et engagé dans sa musique et leur amitié. Une pause de cinq mois à la fin de 2011 a permis au groupe de guérir, de réfléchir et de se recentrer. Lorsque la bande s'est réunie de nouveau à la Nouvelle Orléans pour les répétitions, la tension initiale a laissé la place à la création de certaines de leurs plus belles compositions à ce jour.
"Beaucoup de ces chansons traîtent de la compréhension et de l'acceptation des nuances de mes émotions. Les parties évidentes et les parties sombres. Il y a des moments où il est important d'arrêter de fantasmer et de faire face à la vérité", dit Invie. Who needs Who est sans conteste revigorant et marque le début d'un nouvelle étape audacieuse et prometteuse pour Dark Dark Dark.
Depuis leur dernier album en date 'Wild go' publié en 2010, le groupe a effectué plusieurs tournées aux États-Unis et en Europe, avec de nombreuses dates à guichet fermé, des apparitions à des radios nationales et des premières parties de groupes comme The National ou Low. Leurs morceaux ont été diffusés dans Grey's Anatomy, Parks and Recreation, American Idol. Leur apparition dans le 'Live from Abbey Road' en Angleterre marqua l'apogée de l'année. Dark Dark Dark défendra bientôt la sortie de leur album 'Who Needs Who' aux Etats Unis aisi que dans le reste du monde, en Australie comme en Europe.
'Who Needs Who', the new album by Dark Dark Dark, is a stirring and rich body of songs that sees the band breaking ground, and settling into the strengths of a quintet that has worked incredibly hard, both on the road and in their personal lives. The band's commitment to their music has proven to be a double-edged sword. The first single, 'Tell Me', finds Dark Dark Dark setting a new tone for avant-garde pop. The beat is up, the drums and bass propel the song, and Nona Marie Invie's voice soars between impassioned yearning and a resigned, empowered hope that reveals wisdom. Most of the material on 'Who Needs Who' was written by Invie in Minneapolis, and arranged by the band on tour and in New Orleans, where acclaimed engineer Tom Herbers joined them to record. The recordings are as dynamic as their schedules, the places they choose to work, and their friendships. In some ways, it is a wonder they exist at all. It's no minor detail that Nona and Marshall LaCount, Dark Dark Dark's co-founder and producer, were in a serious relationship that ended in early 2011, with a year solid of touring commitments ahead of them. On "Meet In The Dark", Nona sings, "You want everything to stay the same, and then things change, but I'll never get tired of singing these songs, no I'll never get tired of singing these songs." Despite increased tensions and heated arguments, the band showed immense patience and commitment to the music and their friendships. Ultimately, a five month hiatus at the end of 2011 and early 2012 allowed the band to heal, reflect and refocus. When the band reconvened in New Orleans for rehearsals, the initial awkwardness gave way to the creation of some of their most beautiful, revealing work to date. « Many of these songs are about understanding and accepting the nuances of my emotions. The obvious parts and the dark parts. There are times when it's important to quit fantasizing and face the truth about what is happening," says Invie. 'Who Needs Who' is ultimately refreshing and rewarding, and marks the beginning of a bold and promising chapter for Dark Dark Dark. Since their last full length, 2010's 'Wild Go', the band has toured extensively in the US and Europe, enjoying sold out shows, national radio appearances, and support dates for bands like The National and Low. They've had TV placements on Grey's Anatomy, Parks and Recreation, and American Idol, and their appearance on the UK's Live From Abbey Road was a highlight of the season. Dark Dark Dark will have a full US tour to support the release of 'Who Needs Who', followed by shows in Australia and Europe. 'Who Needs Who' is released October 2nd, 2012 on Supply & Demand Music in the US, October 1st on Melodic in the UK and Europe.
Press
PULSOMATIC

"On va finir par oublier que Minneapolis fut longtemps associée à Prince tant chaque carte postale de Dark Dark Dark fait pâlir l'étoile du nain pourpre dans nos mémoires."

MAGIC

"(...) les chansons vont à l'essentiel, avec toute l'économie de moyens qu'une telle entreprise requiert."

LES INROCKUPTIBLES

"Dark Dark Dark jouent en toute luxuriance et raffinement une musique de nomade, et universelle."
33
Contact
Promo: melissa[at]melissa-promotion.com
Listen
'Tell Me'

'Who Needs Who' LP (2012)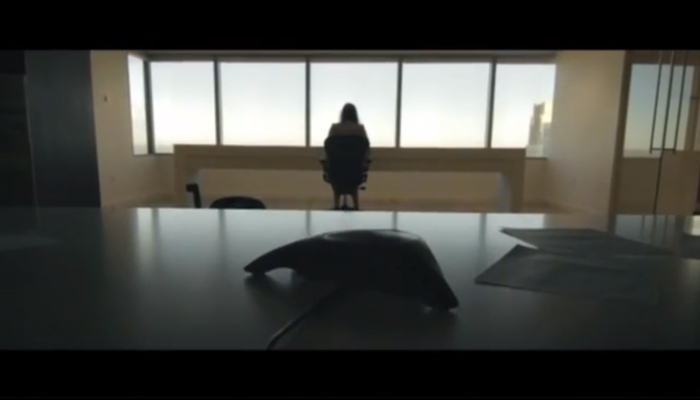 DARK DARK DARK - 'Tell Me' (Official video)
Discography
'What I Needed'

'Who Needs Who'

Melodic

2012

CD / LP / Digital

'Wild Go'

Melodic

2010

CD / LP / Digital

'Bright Bright Bright (ep)'

Supply and Demand

2010

CD / LP / Digital

'The Snow Magic'

Supply and Demand

2008

CD / Digital
Dark Dark Dark
US / Melodic Records
Next show
Pas de concert actuellement - No current show
Past show
Click on "date", "artist", "city" or "venue" to change the list display
| Date | City | Venue | With | Info | Event | Ticket | Edit |
| --- | --- | --- | --- | --- | --- | --- | --- |
| 28.07.2013 | Grenoble | Festival Cabaret Frappé | Lonesome Leash | Info | Event | - | > |
| 14.07.2013 | Montmartin Sur Mer | Festival 'Chauffer dans la Noirceur' | Skip & Die, La Femme, ... | Info | - | - | > |
| 01.06.2013 | Paris | Le Trabendo | North America | Info | Event | ticket | > |
| 31.05.2013 | Nantes | Le Stereolux | North America | Info | Event | ticket | > |
| 30.05.2013 | Lorient | Le Manège | North America | - | - | ticket | > |
| 29.05.2013 | Cenon | Le Rocher de Palmer | North America | - | - | ticket | > |
| 28.05.2013 | La Rochelle | La Sirène | North America, Dominique A | - | - | ticket | > |
| 27.05.2013 | Roubaix | La Cave aux poètes | North America | - | Event | ticket | > |
| 11.12.2012 | Amiens | La Lune des Pirates | - | - | - | ticket | > |
| 05.12.2012 | Reims | La Cartonnerie | - | - | - | ticket | > |
| 04.12.2012 | Strasbourg | La Laiterie | - | - | - | ticket | > |
| 03.12.2012 | Feyzin | L'Épicerie moderne | - | - | - | ticket | > |
| 02.12.2012 | Paris | La Maroquinerie | - | - | - | ticket | > |
| 30.11.2012 | Orléans | L'Astrolabe | - | - | - | ticket | > |
| 29.11.2012 | Laval | Le 6 par 4 | - | - | - | ticket | > |
| 28.11.2012 | Poitiers | Le Confort Moderne | - | - | - | ticket | > |
| 27.11.2012 | Rennes | L'Antipode MJC | - | - | - | ticket | > |
| 27.11.2012 | Rennes | L'Antipode | - | - | - | - | > |