News
Bio
C'est non sans une pointe de fierté que nous vous annonçons la sortie prochaine du deuxième album de Cold Pumas, intitulé The Hanging Valley et prêt à être applaudi des deux mains dès le 17 juin 2016 . La suite tant attendue de Persistent Malaise, premier prix de la compétition 2012, est un buffet copieux qui fait la part belle – au moins 33,3% – aux ballades introspectives et chatoyantes qui sentent bon la campagne (« A Change of Course », « The Shaping of the Dream », « Murmur of the Heart »), démontrant une certaine sensibilité, mais sans impact aucun sur la récente mode de la bière artisanale. Et pour dire la vérité, les 66,6% restants du buffet ne feront pas grande différence, qu'ils soient servis sur une planche de bois vintage ou accompagnés de frites maisons dans un pot en inox et cuites en trois fois. Mais ainsi va la vie.
Ces chansons parlent principalement de découragement et de bourdon, de pleurnicheries de chômeur assumé, de la répétition des répétitions de la vie mais, aussi, de la parenthèse enchantée et créative de l'amoureux satisfait. Au risque de vous décevoir, vous ne trouverez sur ce disque ni inauguration de shop éphémère, ni coleslaw en accompagnement, ni séance de yoga, ni look de bûcheron urbain, ni la mention « élaboré de manière artisanale ». Au cours des 38 minutes qu'il dure, The Hanging Valley couvre autant de sujets périphériques que le mystérieux attrait pour les classements en tout genre, l'encombrement grandissant de la navette métro-boulot-dodo, et l'excitation contenue face à la croissance insolente et infinie du web.
« Désormais quatuor de quatre frangins pédants », comme l'a posté un abonné aux pages poussiéreuses du groupe sur les réseaux sociaux en référence à l'ajout discret de Lindsay Corstorphine à la basse, « cascadant le long du manche en bois et n'épargnant pas les mécaniques sur son passage ». Et oui, cher lecteur. En réalité, The Hanging Valley doit beaucoup à la virtuosité guitaristique de Costorphine, qui tente avec entrain de briser les chaînes des méthodes conservatrice d'antan. De toute évidence, nous avons dû baisser la garde à un certain moment, jouant désormais sans honte toutes les notes de la gamme des émotions.
Blotties derrière la fenêtre, les ballades regardent le rideau de pluie s'abattre sous leur yeux remplis de larmes, pendant que les voix et les guitares se sont vaillamment extraites du puits de reverb, et que les titres favoris des rockeurs (« Slippery Slopes », « Severed Estates », « Fugue States », etc.) ne s'accrochent plus à la rambarde de l'escalier mais visent désormais les étoiles. « Encore plus de tambourin acidulé ! », s'exclamèrent-ils en studio. Et le tambourin acidulé fut.
Entre fin 2012 et début 2013, les deux frères Fisher, Patrick et Olivier, se sont dégoté chacun une demeure indépendante dans le si prévisible quartier de Hackney à Londres, tandis que Dan Reeves est resté sur la côte, dans cette enclave qu'est Brighton and Hove, dans le West Sussex. Avant même que les « fans de concerts » accourent de l'Est du pays pour bondir de joie à l'annonce de l'embauche à plein temps de LAC (aka Lindsay Alexander Corstorphine) pour ses compétences à la quatre cordes, lors d'une conférence de presse au stade Brisbane Road du Leyton Orient Football Club, quelques sessions d'écriture entre Fisher, O et Reeves avaient déjà constitué le noyau de ce qui allait être The Hanging Valley. La légende dit que son bizutage controversé a pris la forme d'une tournée éreintante de cinq jours (oui, cinq !) à travers les autoroutes et routes départementales les plus spectaculaires du Benelux.
Lors d'un long week-end à Barcelone en février 2014, le nouveau quatuor a passé la Saint Valentin ensemble, et fait une promenade à vélo sur le front de mer jusqu'à atteindre Nova Mar Bella, avant de donner un concert médiocre le lendemain après-midi. Le brouhaha des paparazzi envoyés pour suivre le mini-séjour du groupe allait bientôt être éclipsé par l'annonce officielle de la première paternité de Reeves. Ça tombait bien, car à une lettre près, Dan était « dad ». La preuve de cette annonce allait voir le jour en octobre 2014 à Homerton, lorsque le groupe « mettait en boîte » chacune des neuf précieuses pistes de The Hanging Valley dans le studio Sound Savers de Mark 'Mug' Jasper. Reeves allait être contraint d'abandonner le feu des projecteurs pour aider à la mise au monde du petit Elliot. Lors de la fête de lancement de sa progéniture, au centre commercial Churchill Square de Brighton, on a pu entendre Reeves s'exclamer que cette « expérience d'une vie entière promettait de retentir longtemps à travers les haut-parleurs ».
LINE-UP
Patrick Fisher : batterie, voix
Oliver Fisher : guitare
Dan Reeves : guitare
Lindsey Alexander Corstorphine : basse
We are exalted to announce that Cold Pumas will publish their sophomore effort The Hanging Valley to self-congratulatory applause on 17 June 2016. The long-awaited follow-up to 2012's best-in-show Persistent Malaise offers at least 33.3% of its buffet to shimmering, inward, mulch-heavy ballads— »A Change of Course », « The Shaping of the Dream », « Murmur of the Heart »—showing a sensitivity that inevitably does nothing for the craft beer revolution. If truth be told, the remaining 66.6% threatens to look equally indifferent when served on a wooden board or beside a miniature stainless steel plant pot of hand-cut triple-cooked fries, but such is life. These songs are mostly about discouragement and the black dog, the tepid whines of self-inflicted unemployment, the repetition of life's repetitions, the creative dormancies of romantic contentment. Disappointingly there lies no outward mention of pop-up launches, sides of 'slaw, chakra schools, the urban woodsman or an allusion to an artisan approach. Across its 38 minutes, the The Hanging Valley instead covers such further peripheral subjects as the imperceptible bow towards the thirtysomething honours list, the vacuous, rising diphthong of the inner-city commute and the suppressed rush of blood towards vainglorious internet smear. 'Now a quartet of fraternal pedants' whimper the band's dusty social media accounts in reference to the twilight addition of Lindsay Corstorphine on the bass guitar, 'cascading down the woodwork, slapping the pegs' as he goes, dear reader. In truth The Hanging Valley owes us much to Corstorphine's ample stringmanship as his encouragement toward loosening the conservative shackles of olde. Certainly a weakening of the old guard has taken place somewhere, the gamut of emotion ridden more obliquely and less shamefully now. Ballads stare teary-eyed out of windows towards rain-swept rivieras, vocals and guitars have pulled themselves gamely out of the reverb-soaked hollow and those 'for the rockers'— « Slippery Slopes », « Severed Estates », « Fugue States » et al—no longer grasp for the safety of the halfway house but aim for the stars. 'More sherberta tambourine' they cried in the studio, and more sherberta there was. Between late 2012 and early 2013, both Fisher brothers, Patrick and Oliver, relocated to independent lodgings in the predictable London borough of Hackney whilst Dan Reeves remained in the coastal enclave of Brighton & Hove, West Sussex. Sporadic melody-making sessions between Fisher, O and Reeves had already cemented the nucleus that would become The Hanging Valley by the time 'live music fans' hailing from the East of England were sent o'er the moon upon the announcement at a press conference at Leyton Orient's Brisbane Road stadium that LAC (nee Lindsay Alexander Corstorphine) had joined the band in a full-time four-string capacity. Legend says his controversial initiation had taken the form of a gruelling 5 (five) day tour throughout some of the Benelux's most scenic highways and byways. During a long weekend in Barcelona in February 2014, the new quartet spent Valentine's Day together and cycled along the seafront as far as the Nova Mar Bella before playing a passable show the following afternoon. The paparazzi hubbub covering the mini-break was soon to be eclipsed by the announcement that Reeves was to become a father for the first time. Fittingly, Dan was only ever one letter away from Dad, and so it proved, when, following the 'locking down' of each of The Hanging Valley's nine precious numbers at Mark 'Mug' Jasper's Sound Savers studio in predictable Homerton in early October 2014, Reeves abandoned the limelight in order to assist upon seeing young Elliot into the world. At his son's launch event at Brighton's Churchill Square shopping centre Reeves was heard to exclaim that his would be 'a lifetime of experience, bleeding from the speakers'.
Press
Gonzaï

"Cold Pumas prouve même qu'il sait allier solide concision et refus d'un binaire stéréotypé. Entre ses sillons, on y entend le grincement d'une corde raide prête à lâcher façon Joy Division. On reconnaît la macération d'un bain de mélodies bientôt oxydé par des saillies rappelant celles de feu Sonic Youth."

Addict Culture

"Hymnes violents et secs, tension permanente, mélodies kraut taillées sans aucun doute pour la scène, The Hanging Valley fait l'effet d'un jubilatoire uppercut, même sur les morceaux les plus lents (...)"

REQUIEM POUR UN TWISTER

"Auteur d'un noise rock fougueux et ultra répétitif, ces fauves nous embarquent dans une musique majoritairement instrumentale et quasi primitive. Quelques part entre le krautrock et la sauvagerie des Liars, leurs morceaux hoquettent et brinqueballent en faisant tourner les têtes. Ils ont d'ailleurs déjà été remarqués dans les colonnes des vénérables Pitchfork et Vice UK, ce n'est pas un hasard."

LES INROCKS (4,5 / 5)

"Froid et dur, anguleux et colérique, kraut et mélodique, post et punk, énergique comme Fukushima au moment M, ce bien intitulé Persistant Malaise est un disque dont les tensions et la violence, sous-jacentes ou éruptives, dont les airs mauvais et refrains uppercuts deviennent vite des psychotropes aussi durs qu'indispensables pour les esprits et pour les corps, dont on ne garantit pas le contrôle après une écoute répétée et à trop haut volume. Danger hautement conseillé, donc." ~ Thomas Burgel

PITCHFORK

"La précision et la subtilité de 'Persistant Malaise' en disent bien plus que n'importe quelle citation de presse maladroite."

DAYTROTTER

"The songs do this wonderful thing, where they just gnaw on you."

LOUD AND QUIET

"The methodically planned looseness of 'Persistent Malaise''s constant groove is thoroughly captivating."

NORMAN RECORDS

"I can't think of a better album from a British band all year."
2582
Contact
booking : xavier.muraillesmusic[at]gmail.com
Promo: promo.muraillesmusic[at]gmail.com
Pro
Cold Pumas
Lausanne (CH)
•
Festival de la Cité
Cold Pumas
Saint-Malo
•
La Route du Rock (été)
Cold Pumas
Le Mans
•
Festival Teriaki
Listen
'A Versatile Gift'

'Persistent Malaise' LP (2012)

'Fog Cutter'

'Persistent Malaise' LP (2012)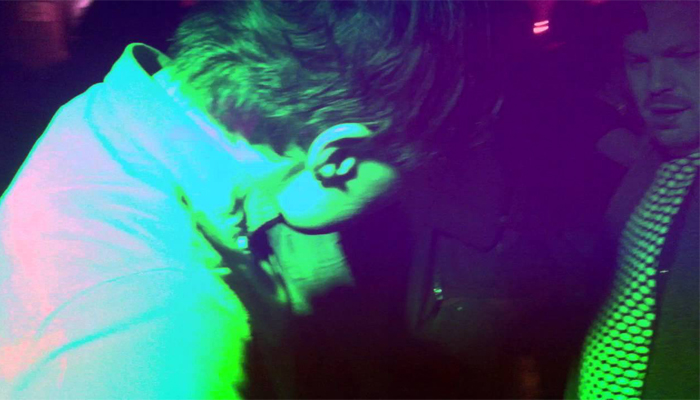 'A Change Of Course'
Discography
'The Hanging Valley'

Faux Discx

2016

CD / LP / digital

'Persistent Malaise'

Faux Discx

2012

CD / LP / digital

'Women / Cold Pumas / Fair Ohs / Friendo Split'

'Fourth Date / Dawn Lobby​'

Volar Records (USA)

2011

45T

'Male Bonding / Cold Pumas Split'

'Jela / A Tempting Haunt'

Hungry For Power

2009

Maxi single
Cold Pumas
UK / Faux Discx
Click on "date", "artist", "city" or "venue" to change the list display
| Date | City | Venue | With | Info | Event | Ticket | Edit |
| --- | --- | --- | --- | --- | --- | --- | --- |
| 25.08.2017 | Le Mans | Festival Teriaki | - | Info | Event | - | > |
| 19.08.2017 | Saint-Malo | La Route du Rock (été) | - | Info | Event | ticket | > |
| 06.07.2017 | Lausanne (CH) | Festival de la Cité | - | Info | Event | - | > |
| 29.10.2016 | Nantes | Festival Soy - (Lieu Unique - Foyer haut) | Bruit Noir, Perio, Matmos, Note Waving, Horse Lords, Grumbling Fur | Info | Event | ticket | > |
| 28.10.2016 | Bordeaux | Iboat | Qetzal Snakes | Info | Event | ticket | > |
| 27.10.2016 | Toulouse | Le Ravelin | - | Info | Event | - | > |
| 26.10.2016 | Clermont-Ferrand | Le Raymond Bar | The Wendy Darlings | Info | Event | - | > |
| 25.10.2016 | Dijon | Novosonic festival - Atheneum | The Wedding Present, Hilldale | Info | Event | ticket | > |
| 24.10.2016 | Lyon | Le Sonic | Craqué | - | Event | - | > |
| 23.10.2016 | Grenoble | Houseshow - TBA | - | Info | Event | ticket | > |
| 22.10.2016 | Besançon | Les Passagers Du Zinc | Rev Rev Rev | Info | Event | - | > |
| 21.10.2016 | Mulhouse | Le Noumatrouff | PJ@Mellor, Hermetic Delight | Info | Event | ticket | > |
| 20.10.2016 | Paris | La Mécanique Ondulatoire | - | Info | Event | ticket | > |
| 19.10.2016 | Roubaix | La Cave aux Poètes | Selector Akoibon | Info | Event | ticket | > |
| 27.08.2016 | Gigors et Lozeron | Freakshow Festival | Soulfly, Go!zilla, Blacklisters, Dead Arms... | Info | Event | ticket | > |
| 23.09.2014 | Paris | L'Olympic Café | Beat Mark | Info | Event | - | > |
| 22.09.2014 | Lyon | Le Sonic | - | Info | Event | - | > |
| 21.09.2014 | Limoges | Le Phare | - | Info | Event | - | > |
| 20.09.2014 | Miramont de Guyenne (47) | Staccato | - | Info | Event | - | > |
| 19.09.2014 | Poitiers | Le Plan B | Sheik Anorak | Info | Event | - | > |
| 18.09.2014 | Nantes | Festival Scopitone, Le Ferrailleur | Golden Teacher, Bodybeat | Info | Event | - | > |
| 17.09.2014 | Joué-lès-Tours (37) | Le Temps Machine | J.C.Satàn, Golden Teacher | Info | Event | - | > |
| 16.09.2014 | Lille | La Péniche | Berline 0.33 | Info | Event | ticket | > |
| 14.09.2014 | Utrecht (Nl) | DB's | - | Info | Event | - | > |
| 13.09.2014 | Haarlem (Nl) | Festival 023 Cultuur, Patronaat Café | Girl Band | Info | Event | - | > |